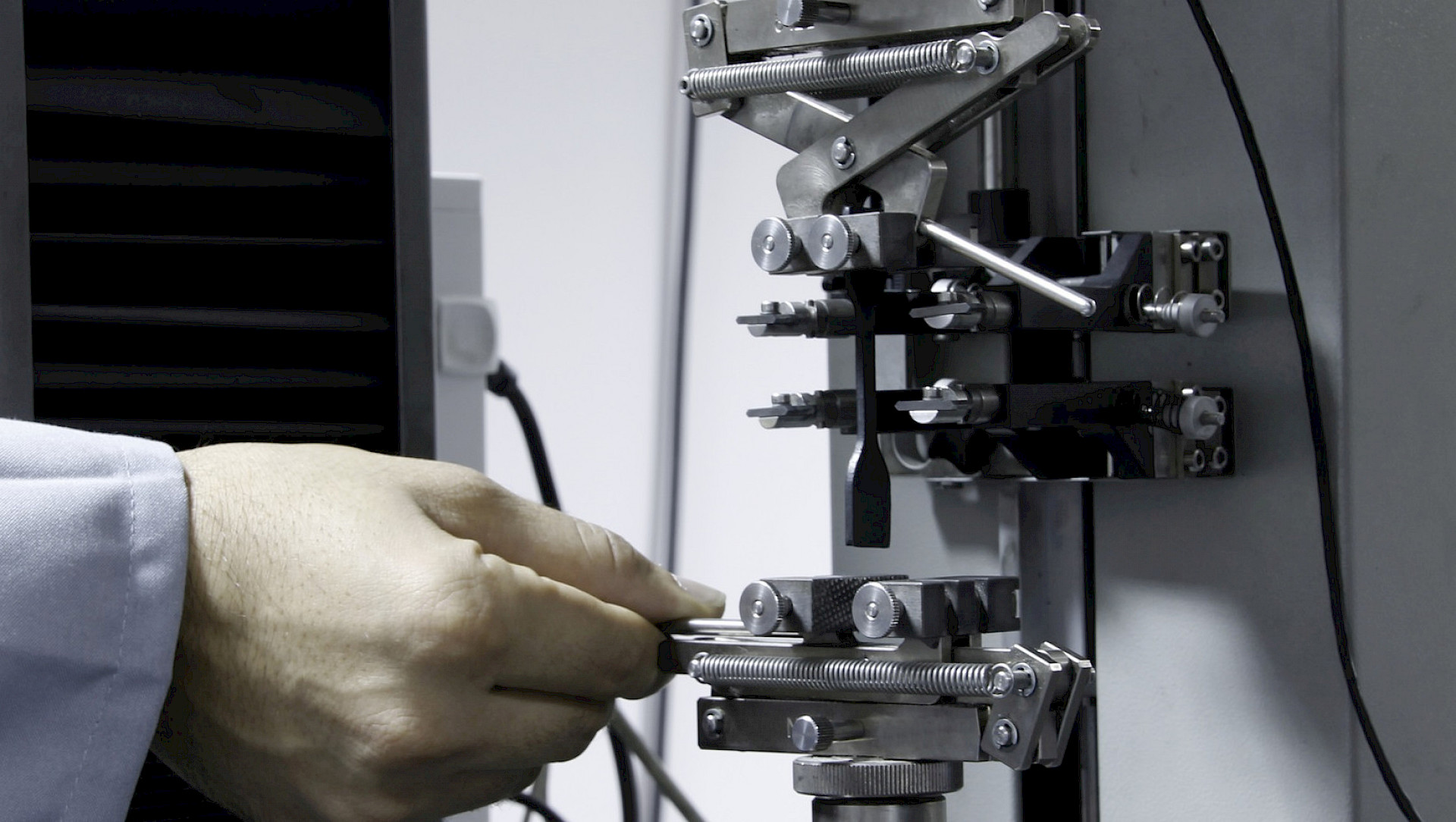 Proficiency testing "Certification Volkswagen
DRRR is the official provider of proficiency tests for the qualification program of Volkswagen AG.
In addition to our standard program of more than 500 proficiency tests, we will also offer a large number of proficiency tests for qualification or certification at Volkswagen AG starting 2022. Thereby we cover all important materials of automotive testing. Here is an overview of the different test areas:
    Plastics
    Elastomers (incl. seals and O-rings)
    Textiles
    Leather
    Foam
These proficiency tests can be booked by all interested laboratories:
    already certified laboratory at Volkswagen AG
    interested laboratory for the qualification process at Volkswagen AG
    test laboratory in the automotive sector
    supplier with interest in a laboratory comparison
If your certificates are about to expire or you need other interlaboratory comparisons, you can choose from our comprehensive interlaboratory comparison program of more than 30 test standards for TL and PV.
For a complete overview, please use our online store or the overview in the download area.
Current note: Some proficiency tests are already starting at short notice -
Proficiency tests - starting in January 2022:
    TL 1010 Burning behavior
    PV 1303 Xenon Arc Light Aging
    PV 2034 Floating Roller Peel Test
    PV 3955 Trim Cover Material - Seam Slippage Resistance
    PV 3961 Trim Cover Material - Hook Fastener Test
    PV 3987 Micro scratch resistance high gloss
---
Proficiency tests - starting in March 2022:
    TL 1011 Flammability
    PV 3952 Scratch resistance
---
Proficiency tests - starting in April 2022:
    PV 3930 Weathering (Humid, Hot) - Florida test
    PV 3964 Cream resistance
    PV 3966 Stress Whitening Properties (Ball Drop Test)
    PV 3974 Mar Resistance of Surfaces
    PV 3989 Ball Drop Test
    PV 3991 Skin abrasion test
    PV 3968 Leather - Soiling Behavior
    PV 3937 Foam - Amine Emissions
---
Proficiency tests - starting in May 2022:
    PV 3.3.3 Scratch Resistance of Clear Coats
    PV 1058 Micro-crack pattern
    PV 1063 Micropore Density
    PV 1065 Potential Differences and Layer Thicknesses of Nickel
    PV 3305, PV 3316 Ozone Resistance - Permanent Deformation
    PV 3307 Plastic and Elastic Deformability
    PV 3330 O-Rings - Compression Set
    PV 3973 O-Rings - Tensile test
    PV 3366 Seals - Wear Characteristics of Flocking
    PV 3988 (4.1) Seals - Anti-Friction Coating - Coating thickness
    PV 3906 Abrasion Behavior
    PV 3908 Wear Resistance
    PV 3909 Static and Permanent Elongation
    PV 3922 Oil- and Water-Repellent Behavior
---
Search your parameters directly in our online store:  Here you can find the Onlineshop
---