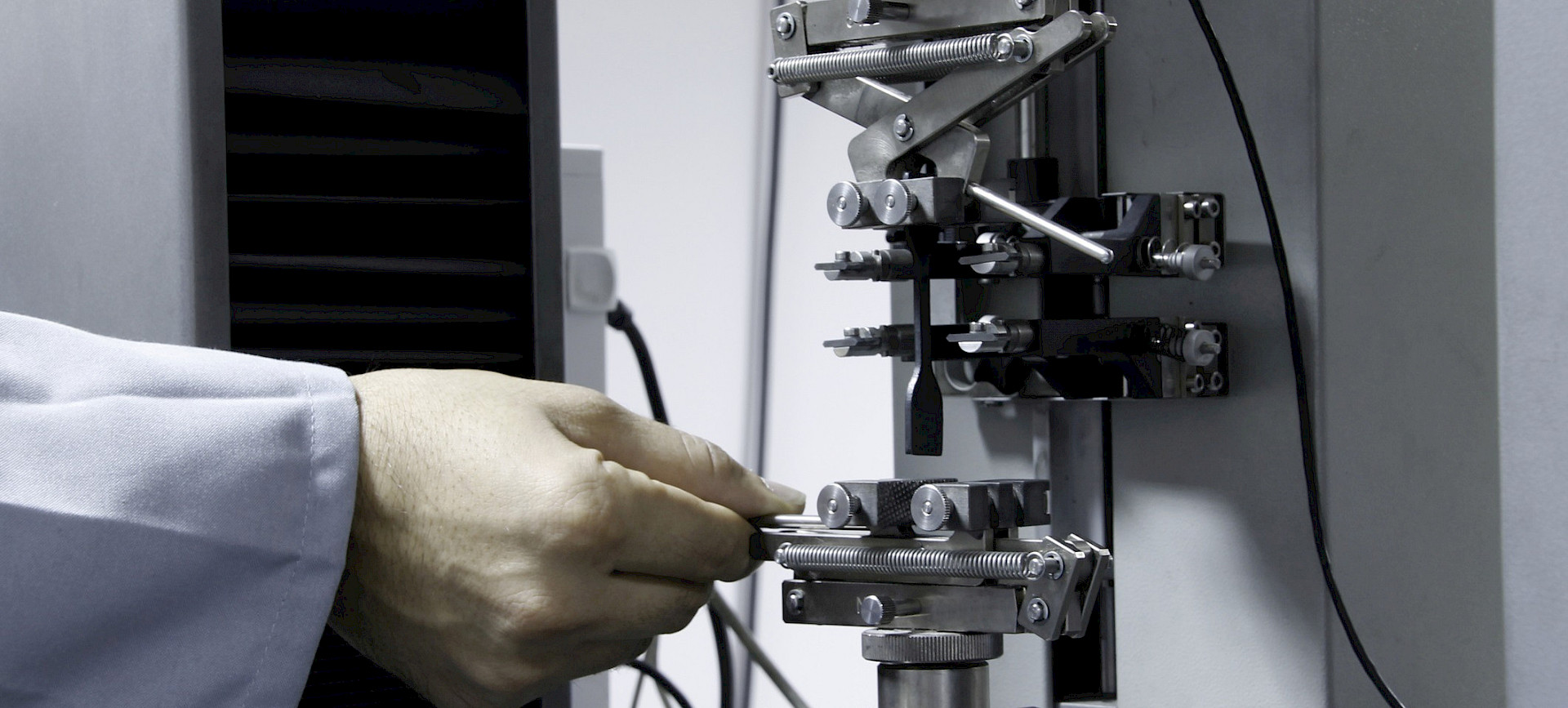 Proficiency testing "Material testing"
In our program " Proficiency Testing material testing" more than 300 proficiency testing schemes in different matrices (e.g. plastics, textiles, rubber, metals and building materials) are available to the laboratories. A large number of different tests are covered, a small selection can be found in the following overview:
Mechanical testing / hardness testing
Rheological and thermal properties
Emissions
Exposure / weathering / environmental simulation / corrosion
Surfaces (painting / electroplating)
Color fastness / material and functional properties
The tests are usually performed according to the common ISO (worldwide), EN ( europe), DIN (national) or ASTM standards. In the case of very special questions, the testing standards of the automotive industry can also serve as the basis for the proficiency test. In this case, testing is then carried out according to the specifications of e.g. VDA, Volkswagen (PV) or Daimler (DBL).
---
Search your parameters directly in our online store:  Here you can find the Onlineshop
---
plastics and plastic products

thermoplastics, films, tubes, foams, composites

rubber and TPE

All relevant properties required for characterization

surface coating

e.g. painted and galvanized plastics and metals, layer thicknesses

metals

e.g. aluminum wheels (Filiform, CASS), corrosion testing (NSS, CASS)

personal protective equipment

e.g. warning clothing, protective clothing against rain, heat and flames

leather

e.g. mechanical properties, burning behavior, rubbing fastness

textiles

e.g. fabric properties, functional properties and color fastness

building materials

e.g. solid concrete, cement, mortar for masonry and insulating materials
Proficiency testing with precision data
As a special service for proficiency testing in the field of material testing, the calculation of important precision data is included in the proficiency testing reports (where possible). For example, the repeatability r and the comparability R are reported. Both characteristic values are essential in daily laboratory routine and can be used to help calculate the measurement uncertainty. With regular participation in our proficiency tests, the measurement uncertainty can be calculated directly from the results.
Background information on statistics and static characteristic values can be found in our online system ODIN or via the following link: Applied Statistic